In the world of sports, where athletes strive for excellence, there's an unexpected connection to the world of jewellery. Some sportswomen are teaming up with jewellery brands, showing that they can shine both on and off the field. These athletes are becoming ambassadors for famous jewellery names, adding a touch of glamour to their athletic careers. Let's dive into the stories of these sportswomen who are bringing style and sparkle to sports.
Serena Williams – Bulgari
The tennis superstar Serena Williams has been associated with various luxury brands, including her role as a brand ambassador for the renowned jewellery brand Bulgari. She has collaborated with Bulgari on exclusive jewellery collections, combining her love for fashion and sport.
Maria Sharapova – TAG Heuer
Former professional tennis player Maria Sharapova became a brand ambassador for the luxury jewellery and watch brand TAG Heuer. Her association with the brand emphasised the intersection of precision, elegance, and athleticism.
Also check: Top 10 Hottest Female Ice-Hockey Players
Mikaela Shiffrin – Piaget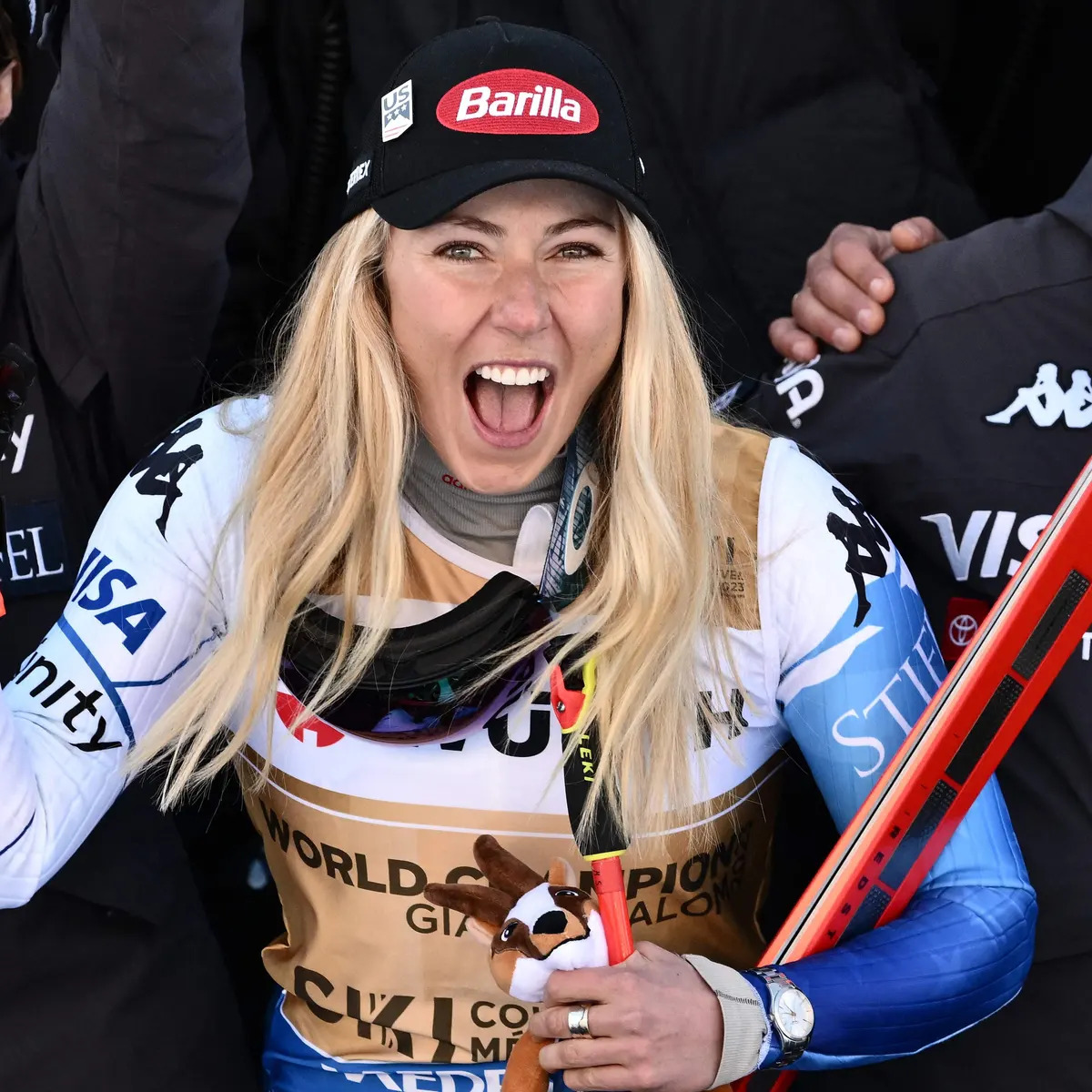 American alpine ski racer Mikaela Shiffrin joined forces with luxury jewellery brand Piaget. She has been featured in Piaget's campaigns, emphasising the brand's elegance and precision, qualities that align with her performance in skiing.
Simone Biles – Pandora
The celebrated gymnast Simone Biles partnered with the jewellery brand Pandora. Her collaboration with Pandora focused on empowering women and self-expression, with a range of jewellery collections reflecting her personal style.
Li Na – Hublot
Retired Chinese tennis star Li Na was named the brand ambassador for the Swiss luxury watch and jewellery company, Hublot. Her association with Hublot highlighted the brand's commitment to precision and excellence, much like her tennis career.
Lindsey Vonn – Bucherer
Former American alpine ski racer Lindsey Vonn became a brand ambassador for the jewellery brand Bucherer. Her partnership with Bucherer focused on elegance and style, with Vonn showcasing the brand's exquisite jewellery pieces.
Jessica Ennis-Hill Chamilia
British track and field athlete Jessica Ennis-Hill was associated with the jewellery brand Chamilia. Her collaboration with Chamilia included a line of athletic-themed charms and jewellery pieces.
These sportswomen have not only excelled in their respective sports but have also used their influence to endorse and collaborate with jewellery brands, showcasing the blend of athleticism and fashion in the world of sports. Their partnerships often reflect themes of empowerment, elegance, and style, making them influential figures in both the sporting and fashion industries.
Interestingly, it's not just sportswomen who are finding a place in the glitzy world of jewellery endorsements. Female celebrities, influencers, and even newborns are stepping into the spotlight as brand ambassadors for leading jewellery brands. An exceptional example of this trend is Anisa, a prominent imitation jewellery brand in India, which made headlines by appointing a one-day-old baby as its brand ambassador. This unique choice reflects the evolving dynamics of the jewellery industry, where the allure of these adornments transcends age, profession, and background, captivating hearts from the very start of life.
Also check: Hottest Volleyball Players